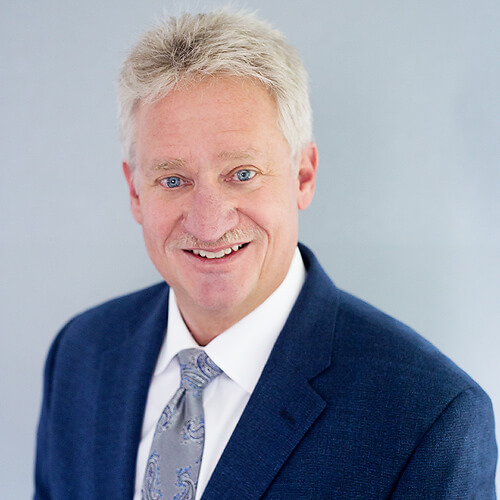 Craig A. Knippenberg, LCSW, M.Div.
Mr. Knippenberg received a master's degree in Clinical Social Work from the University of Denver (1982) and a Master of Divinity (with a focus in pastoral counseling) from the Iliff School of Theology (1986). A licensed social worker, Craig's expertise is with children, adolescents and parents. He developed and has conducted the CONNECT group program for the past thirty-four years. He lectures nationally on the social/emotional and self-esteem struggles of exceptional students (twice presenting for the UC-Davis's MIND Institute) and trains professionals to conduct groups.
He worked at the Havern Center, Inc. for exceptional students for over 16 years and has been the consultant for St. Anne's Episcopal School for the past 21 years. He is the former president of the Attention Deficit Disorder Advocacy Group, a former board member of the Colorado Tourette Syndrome Association served as chairman of the Professional Advisory Board of the Rocky Mountain Chapter of CHADD and served on the board for Creative Adoptions, Inc. He served on the Board of Trustees for Denver Academy, one of the country's largest schools for students with learning differences.
Craig has also developed a brain based curriculum for teaching students about their social brain development. He also presents and keynotes to parent and professional groups on child/adolescent brain development. In addition to lecturing on helping children through trauma, his piece, (Crying for Columbine), was published in Ordinary Men, Extraordinary Lives: Defining Moments. He also published his own childhood struggles with Dyslexia (I Was a Turtle) in the book Easy To Love, But Hard To Live With. He has numerous other publications in journals, magazines, books and the news media. Many of these publications as well as lecture videos are available on the KPLA website.
In 2008, he received the Minoru Yasui Community Volunteer Award for the city of Denver. He also received the Heroes In The Fight award from the National Alliance for the Mentally Ill in 2009 for his volunteer work with chronically mentally ill adults.
In 2010, Craig and his son Alex, developed and launched AdventureDad.org, a website and blog dedicated to helping dads connect with their kids through adventure.
Craig's own book, Wired and Connected: Brain-Based Solutions To Ensure Your Childs Social and Emotional Success was published in 2019.
His 5-part synopsis of the manuscript Will You Be My Friend has over 100,000 views and is available on the website.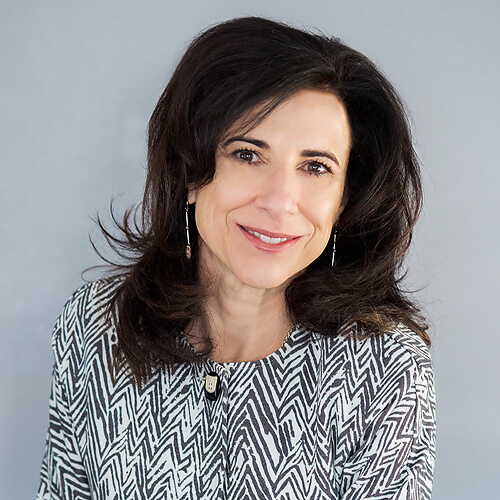 Lisa Patterson, MA, LPC
In addition to her work as an individual and family therapist, Lisa had a 26-year career as an elementary school teacher in the Jefferson County School District. As a licensed professional counselor, she has worked with Craig Knippenberg for the past twenty-four years facilitating groups in the CONNECT group model and also trains interns and other professionals in the socialization group model. Lisa earned a master's degree from the University of Colorado in Counseling Psychology, with an emphasis in couples and family therapy. She has extensive experience counseling children, adolescents, and adults. Her dual and complimentary careers as a teacher and a therapist have given her unique insight as a consultant into the pressures and expectations that her young clients and their parents face, as well as credibility with their teachers, school social workers, and administrators. She is a former member of the Board of Directors for Smart-Girl, a nonprofit program designed to empower middle-school girls, and is serving on the Board of Directors for Denver Academy.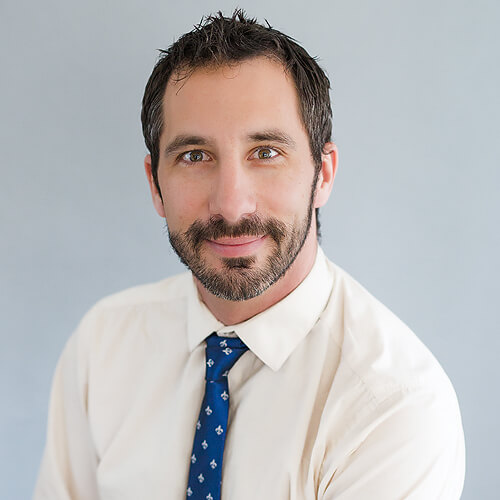 Dr. Jim Langley, PsyD
Jim Langley, PsyD, a Licensed Clinical Psychologist, received his master's and doctorate degrees in Clinical Psychology from the University of Denver.   Serving as Director of Psychological Testing at Knippenberg, Patterson, Langley, and Associates, he provides comprehensive assessments for both children and adults.  Dr. Jim has specialized training and years of experience working with Attention-Deficit/Hyperactivity Disorder as well as with children on the Autistic Spectrum.  His passion is to empower others, by developing their strengths.   Dr. Jim is a husband and father of 5 boys and understands the challenges of creating a joyful family. Dr. Jim is also available for speaking engagements on parenting, marriage, child development, and personal development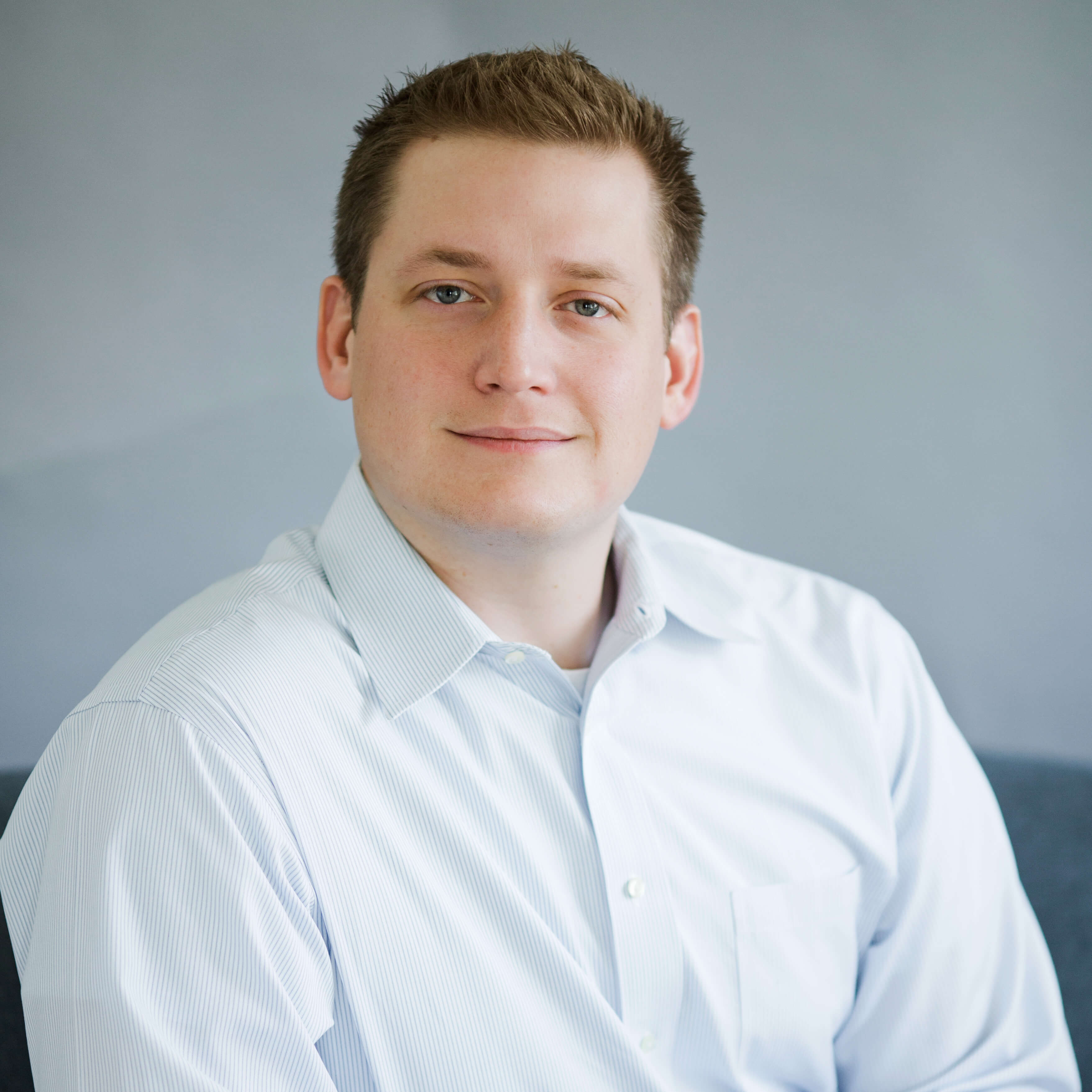 Dr. Alec Baker, PsyD
Dr. Alec Baker earned his bachelor's degree in psychology from The Pennsylvania State University in 2005 and his master's and doctoral degrees in clinical psychology from the University of Denver in 2009 and 2011. He is a former youth ice hockey, lacrosse, and football player who competed on the national level in ice hockey. Alec coached youth ice hockey for four years after graduating from Penn State and has most recently begun providing consultation to youth sports organizations in the Denver area. Dr. Baker specializes in sport and family psychology. His specific area of interest is helping families with youth athletes support children's excellence while maintaining stable, satisfying levels of connection and communication within the family. Alec also provides psychotherapy services to couples, individuals, and adolescents. He specializes in handling communication problems, relationship issues, anxiety, and depression. Dr. Baker works with his clients to help them use their strengths to address their problems. His approach is collaborative with an emphasis on helping his clients make sense of their problems and tackle them as effectively as possible.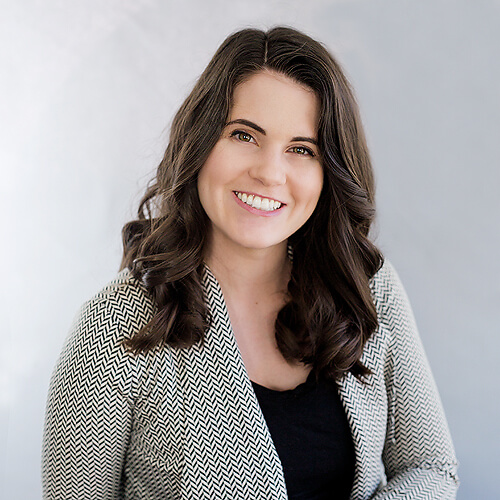 Michelle De Nooy, LCSW
Michelle is a Licensed Clinical Social Worker. She earned a Master's degree in Clinical Social Work from the University of Denver with a focus on high-risk youth. Michelle specializes in working with children, adolescents, and families experiencing technology addictions, ADHD, autism, depression, anxiety, and self-image issues. She has worked as a mental health provider in both primary and secondary school settings, where she provided assessments and services for children with Individualized Education Programs (IEP) and social and emotional issues. Other experience includes serving children with autism in a day treatment center and counseling adolescents in crisis at a non-profit therapy center. Michelle utilizes her training in dialectical behavior therapy (DBT), acceptance and commitment therapy (ACT), family systems, and cognitive behavioral therapy (CBT) to create practical and meaningful interventions with her clients. She operates from an affirming and strengths-based approach. Michelle is attuned to the unique challenges that individuals and families face with technology. She is committed to restoring harmony and understanding between parents and children living together in the media-focused world.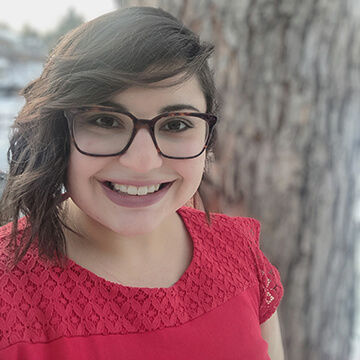 Aleeza Lampert, MA, LPCC
Aleeza received her bachelor's in Psychology and graduated Cum Laude in 2018 and Summa Cum Laude with her Masters in Clinical Mental Health Counseling with a concentration in children and adolescents and play therapy in 2020 from the University of Northern Colorado (UNC). Aleeza spent two years as a researcher at UNC studying the effects of trauma on executive functioning and overall outcomes in college-aged students. She has been working at KPLA since 2018 in an administrative role, as well as a co-leader in social groups, and is excited to be joining as an associate. Aleeza has experience working with clients from various backgrounds including ADHD, ASD, Anxiety, Depression, Eating Disorders, Learning Disorders, Trauma backgrounds, and those in the LGBTQ+ community, as well as training in Play Therapy. Aleeza was born and raised in Colorado and now resides in New York offering a comforting, supportive environment utilizing various creative, fun, and engaging activities via Telehealth. Aleeza believes that everyone has a story to share, almost always one of resilience, and the therapist's role is to be the client's fellow traveler as they journey through the world. Aleeza utilizes therapeutic approaches from Person-Centered, Cognitive Behavioral Therapy, and Dialectical Behavioral Therapy to focus on mindfulness, positivity, and highlight in-born strengths to tailor interventions towards the needs of her clients, and their support systems.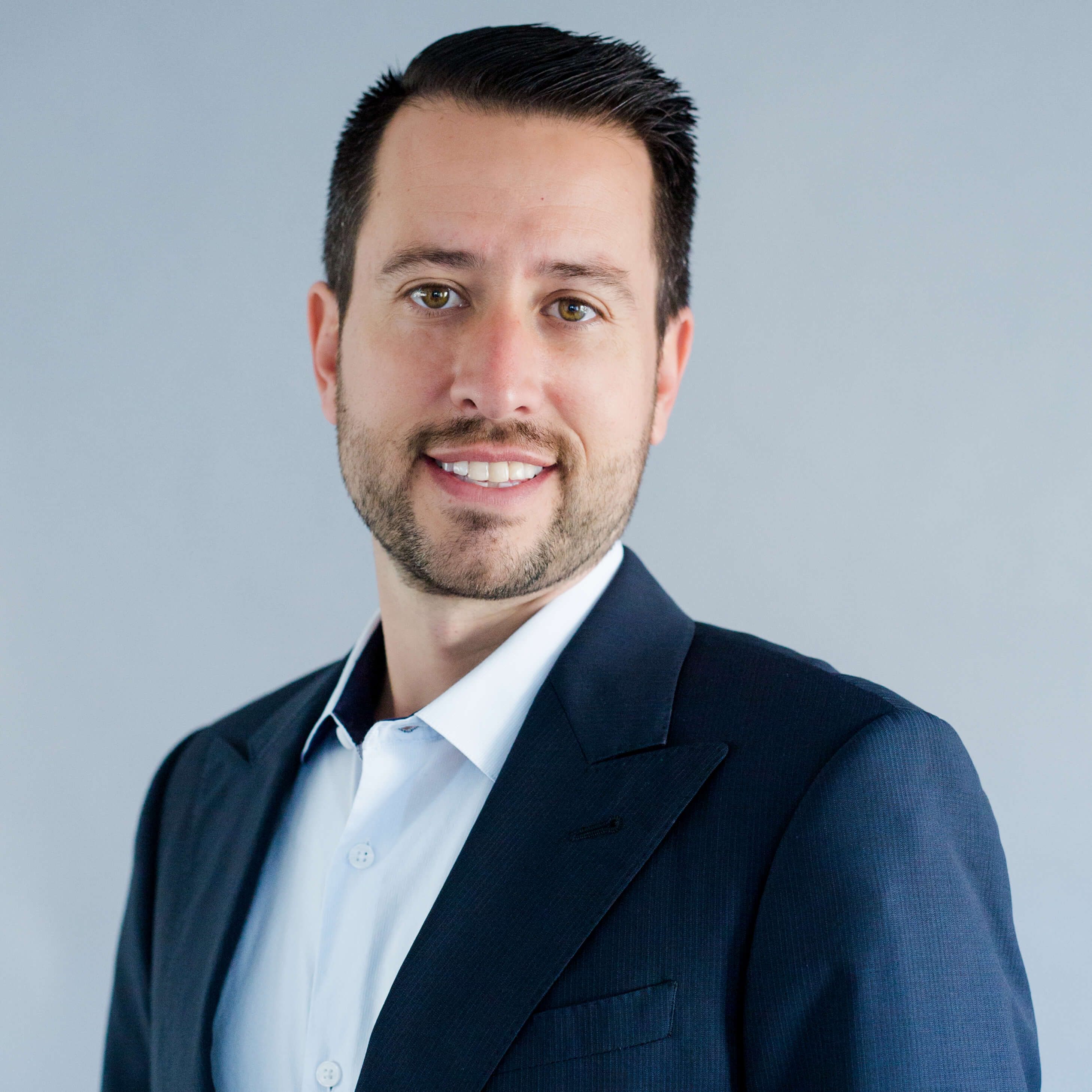 Ryan Long, MA, NCC, LPC, LMFT
Ryan has a master's degree in counseling with an emphasis on couples and family therapy from the University of Colorado Denver. Ryan has worked extensively with families, couples, children, young adults, and adolescents in his 25 years working as a Minister at West Bowles Community Church. Ryan is currently a Licensed Professional Counselor and is a Licensed Marriage and Family Therapist. He has been with Knippenberg, Patterson, Langley, and Associates since 2014.  Ryan works with clients from a strength-based, solution focused, and holistic perspective. He counsels people who are experiencing life transitions, trauma from childhood, mood disorders, grief and loss, blending/co-parenting, ADHD, autism, divorce, couples and family, adoption/foster, and spiritual issues. Ryan is certified to do premarital counseling through the Prepare/Enrich program.  He lives in Littleton, Colorado and is married with five children.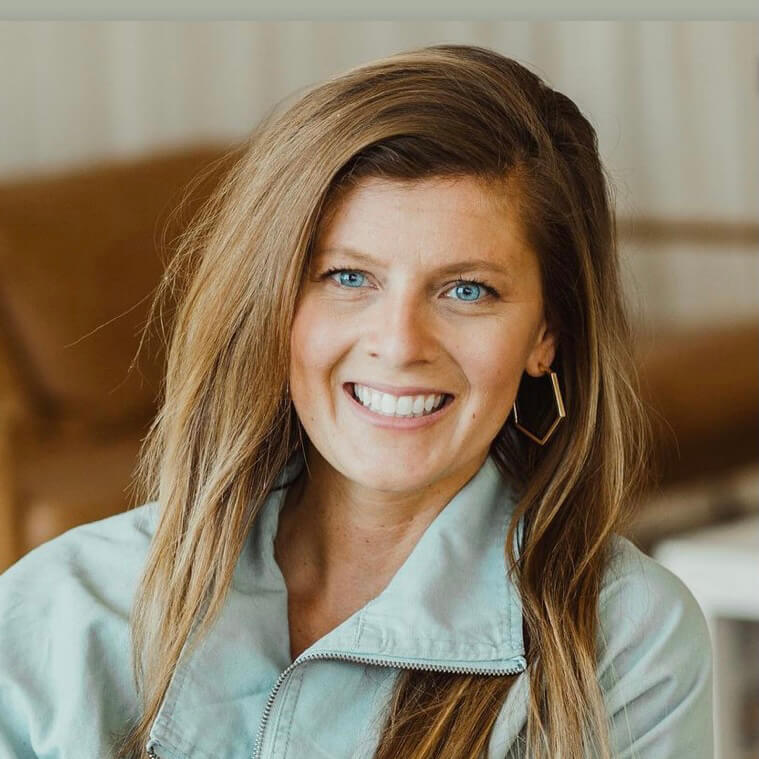 Jennifer Manning MA LPCC
Jen earned a master's degree in Clinical Mental Health Counseling from Colorado Christian University. Her specialties include women's concerns, life transitions, anxiety/depression, identity formation, adult/teen creative expression, and play therapy. Jen has over 11 years of combined experience within the public school system as a mentor and coach as the director of a motor-skill development gym where she taught parenting skills and development. Jen is trained in Play Therapy and specializes in helping young clients communicate their emotions and experiences. Jen uses clinical play practices to build confidence and develop critical social and emotional skills to fostering independence, problem-solving, and flexibility.
Angie Rothkamp, MA, LPC
Angie earned a master's degree from Loyola University Chicago and a bachelor's degree from St. Cloud State, Minnesota before moving to Colorado in 1998. As an LPC for almost 20 years, she has worked in a variety of settings including residential treatment, mental health agencies and in elementary, middle & high schools. Angie specializes in working with children & adolescents, parent coaching, and family treatment. In her work, she likes to address the emotional, physical and spiritual well-being of her clients. She works to uncover and build upon strengths and nurture the process of change.
Elysia Sotiriou, PhD
Elysia Sotiriou, PhD, is a Licensed Clinical Psychologist offering both individual and family therapy services as well as comprehensive assessments for both children, adolescents, and adults. Dr. Elysia received her bachelor's degree in psychology, sociology, and French from the University of Wisconsin-Madison and completed her master's and doctoral degrees at the University of Texas at Austin in child clinical psychology and integrated behavioral health.
Dr. Elysia specializes in working with children, teens, and young adults struggling with eating disorders and body image concerns, self-harm, obsessive-compulsive disorder, and relationship or  attachment issues. She also has extensive experience treating a wide range of concerns that present across the lifespan including depression, anxiety, ADHD, social skills deficits, trauma and PTSD, grief and loss, behavioral concerns, LGBTQ+ and identity exploration, and issues impacting maternal mental health. Dr. Elysia uses a combination of relational and cognitive-behavioral approaches such as ACT, Dialectical Behavioral Therapy, and Mindfulness-Based interventions when working with clients. She believes strongly in including families, teachers, and healthcare providers in the treatment process in order to meet each individual's unique needs while helping clients achieve their full potential across each domain of their lives.
In her free time, Dr. Elysia enjoys spending time with her family, friends, and her dog Olive, exploring new restaurants throughout Denver, traveling, hiking the Rockies, and cheering for the Greenbay Packers. Go Pack Go!
Alex Valencia, MA, LPCC
Alex earned her Master's degree in Mental Health Counseling through Northwestern University with an emphasis on children and adolescents.  She is registered as a Licensed Professional Counselor Candidate.  Prior to her counseling work, Alex worked with children ages 2 -12 years old in a school setting as a teacher and as a literacy interventionist.  She also spent time practicing individual interventions for children with developmental challenges.  Alex uses a cognitive behavioral approach to create a trusting and supportive therapeutic relationship with her clients and specializes in helping children, adolescents, and their families.  She honors the role creativity plays in this work and believes art therapy can be a great way for children of all ages to effectively express their emotions, fears, strengths, and insecurities.
Mike Villarreal, MA, LPC
Mike Villarreal earned his Bachelor's degree from Regis University in 2006 after serving 11 years in the United States Army.  He received is his Master's degree from Adams State University in Clinical Mental Health and has been a Licensed Profession Counselor with Knippenberg, Patterson, Langley & Associates for 11 years.  His prior experience includes ten years combined experience working with adolescents in school settings who experience emotional, cognitive and pervasive development differences, as well as, anxiety, depression, self-esteem and motivational challenges.  His focus includes anxiety, depression, cultivating positive home environments,  communication skills, divorce,  and blended families.  Mikes clients include children, adolescents, adults and families and also has a unique program for young adults who need support in moving towards responsible and productive adulthood with his post high school counseling.  His treatment approach combines a strength-based emphasis while also advocating for his clients to have a growth-mindset for emotional and life skill development.
Sarah Vigesaa, MA, LSW
Sarah Vigesaa graduated from the University of Montana with a degree in Psychology with a Research Emphasis in 2016 and earned her master's degree in Social Work from the University of Denver in 2020 with a concentration in Mental Health. Sarah worked as a youth mentor, case manager, and in-home support specialist in rural Montana, utilizing a family systems approach and Common Sense Parenting techniques to improve parent-child relationships. Sarah has experience working with LGBTQ+ clients, using a systems approach to contextualize the unique challenges this community faces. Other experience includes working with children and adolescents with serious emotional disturbance, Autism Spectrum Disorder, and ADHD in home, community, and school settings. In her work with clients, Sarah uses cognitive behavioral approaches, mindfulness, and practical skill-building with a focus on client strengths.
Llyn Satriano, Billing Manager
Before joining Knippenberg, Patterson & Associates in 2006, Llyn was employed by Metris Companies, a financial services company located in St. Paul, Minnesota as the Administrative Assistant to the Executive Vice President of Risk Management. In that capacity, she coordinated board meetings, supported the vice president and assisted with all functions in the risk management department. Llyn was previously employed by Century 21 Distinguished Properties of Scottsdale, Arizona as the Administrative Assistant to the Director of Relocation and Business Development. She was a front line receptionist supporting 150 on-site realtors and also assisted in the relocation of out-of-state clients. Llyn is a resident of Scottsdale, Arizona and manages Knippenberg, Patterson & Associates' billing department from her home office and in the Denver office. She was a part owner and assisted the president of Satriano Brothers Janitorial Service, Inc., a Commercial and Industrial Building Maintenance Company.